St Martin's Cub Scouts and the Adult Mental Health Group set sail thanks to the James Whalley High Flight Charity
Bristol Pilot Cutters Week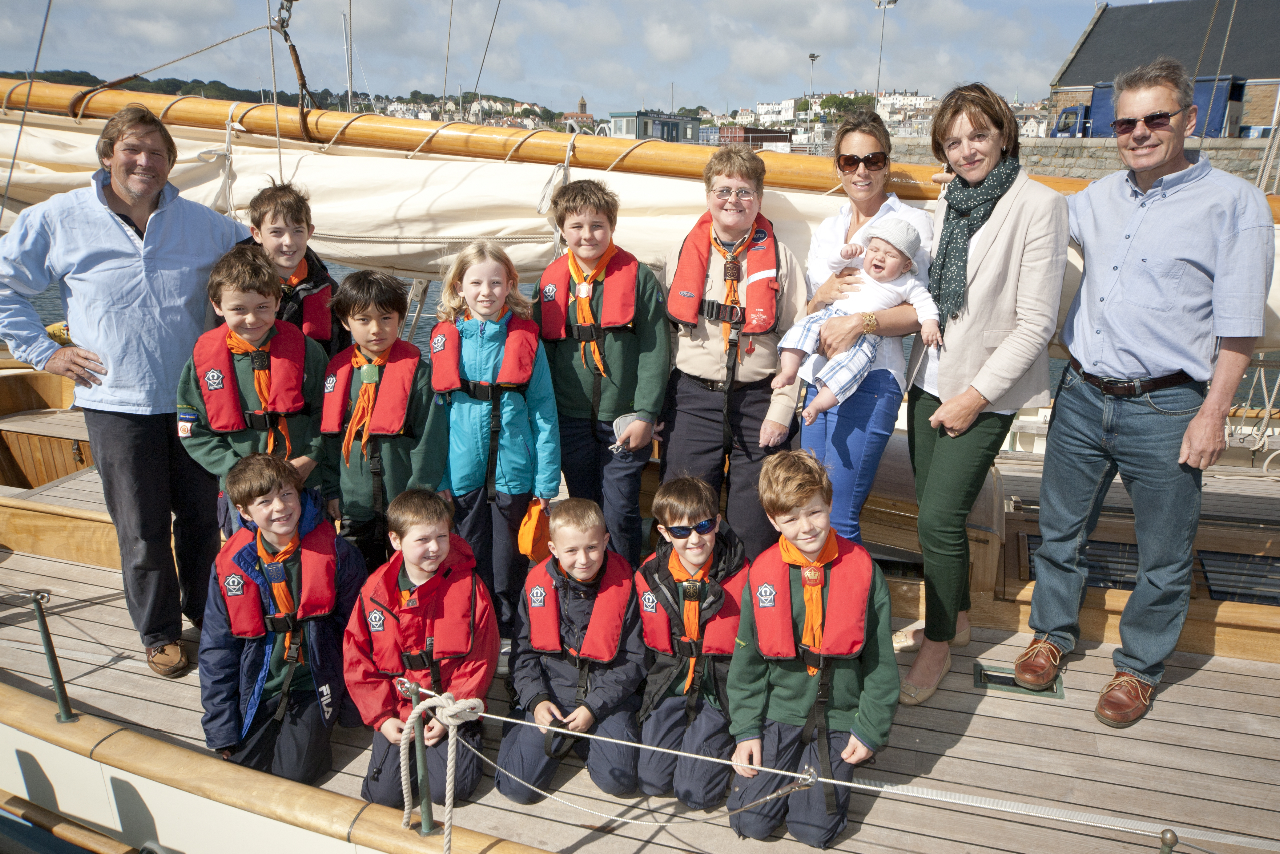 The James Whalley High Flight Charity has signed up to sponsor a day's sailing for two community groups. St Martin's Cub Scouts and the Adult Mental Health Group will enjoy sailing a traditional wooden pilot cutter ship as part of the Set Sail Trust's annual Bristol Pilot Cutters Week.
As the James Whalley High Flight charity founder, Sue Whalley, explains: 'The activity fulfills our charity's remit to help children and other groups experience all the opportunities and sports that James enjoyed. When we set up the charity we decided we would support activities that reflected James' love of the water and flying. Having read about the Set Sail Trust's activities we immediately thought it was a great fit. We hope sponsoring a Bristol Pilot Cutter might become a regular activity for us.'
Two replica Bristol Pilot Cutters have taken over 300 school children and under privileged groups out on the water as part of weeklong activity that is in its fourth year.
During the day the Amelie Rose and the Merlin have been kept busy with over 35 groups coming on board and in the evening eight Corporate Ambassadors raced against each other in the Bristol Cutters Evening Challenge. It is their generous support, along with the James Whalley High Flight Charity, that has helped the Set Sail Trust continue this annual event.
The primary aim of the Set Sail Trust is to make maritime-based activities accessible to a wider audience as well as teaching the community more about maritime history. The Bristol Pilot Cutters were traditionally used to guide merchant ships through the treacherous Bristol Channel and their reputation for speed and efficiency in difficult waters is well deserved. As well as bringing history alive, the sailing builds confidence and helps to teach children boating skills such as rigging the sails, navigation basics and how the tides behave. Along the way there is fun, excitement and of course plenty of fresh air and exercise.
Children from a number of the Bailiwick's primary schools (years five and six) were invited to set sail on the two Bristol Pilot Cutters. Pupils from Vauvert, Haute Capelles, Le Rondin, Le Murier, St Andrews, St Anne's have all taken part.
Other groups to benefit include: The Link Centre, The Sports Commission, St Martin's Cub Scouts, the Adult Mental Health group and Wigwam Special Needs. Mary Ferguson, Leader with St Martin's Cub Pack explains why they took up this opportunity: 'Cubs are encouraged to try new things, to expand their horizons, to explore new opportunities; sailing brings them close to the sea and close to a timeless way of life that will live long in their memories.'
'We're excited to have the Bristol Pilot Cutters visit Guernsey again this year. It continues to be a popular event amongst children and special needs or under privileged groups and we thank the sponsors who support the Set Sail Trust in funding the boats. Children and adults alike come back on shore windswept, happy and full of excitement about their adventure. It's become a highly anticipated event in the Set Sail Trust's calendar,' states Michael Strachan, Managing Director of International Asset Monitor, one of the Set Sail Trust's four trustees.
You can follow any responses to this entry through the RSS feed. Both comments and pings are currently closed.