Apply for Funding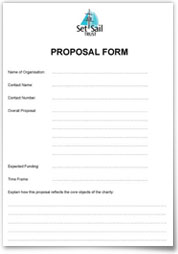 Write to us about your planned Guernsey sea-based activities and we will consider funding. Be sure to include your contact details.
We aim to help your group get involved in more maritime youth activities, in the broadest sense, and to do more and do it better.
If you are part of an organisation that you believe would benefit from the support of the Set Sail Trust, please download and complete an application form and send to us with details of your project.
Please click to download the Application Form.