Herm Weekend 2016
We have received a lovely letter from The Sunflower Project @ The Hub to thank The Set Sail Trust for this years thoroughly enjoyable Herm Weekend.
Download the report here.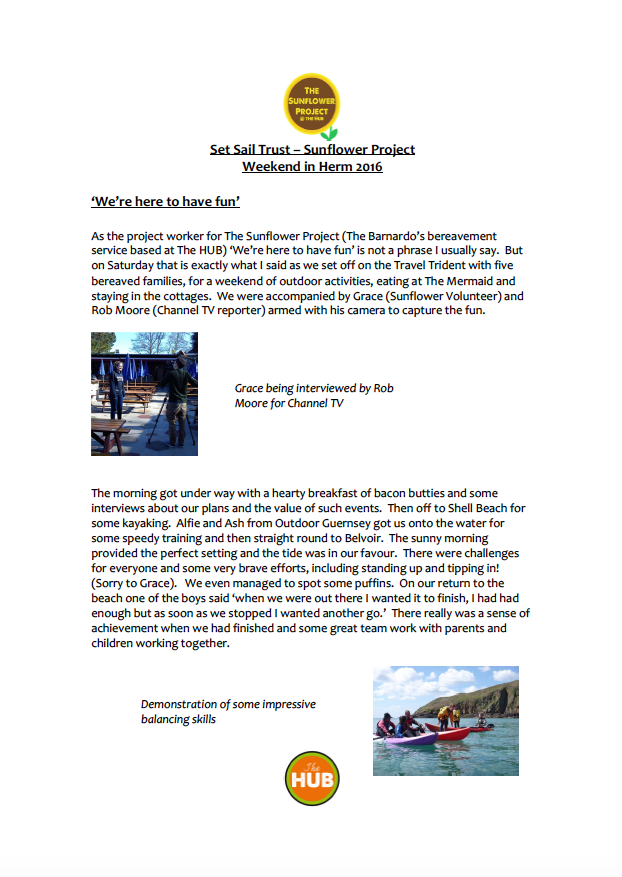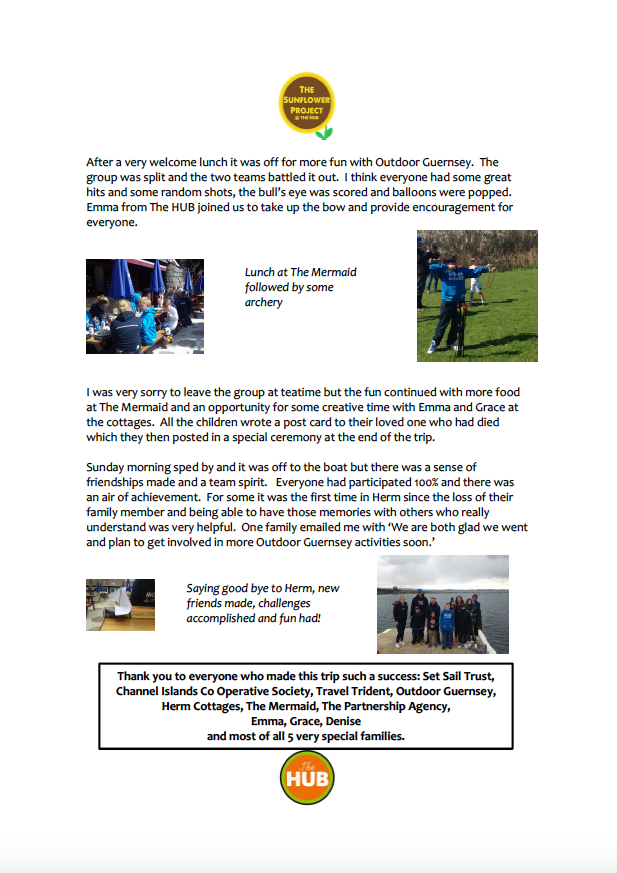 We also received a beautiful Thank you card from some of the children who attended the weekend along with a letter from The Hub.
You can follow any responses to this entry through the RSS feed. Both comments and pings are currently closed.